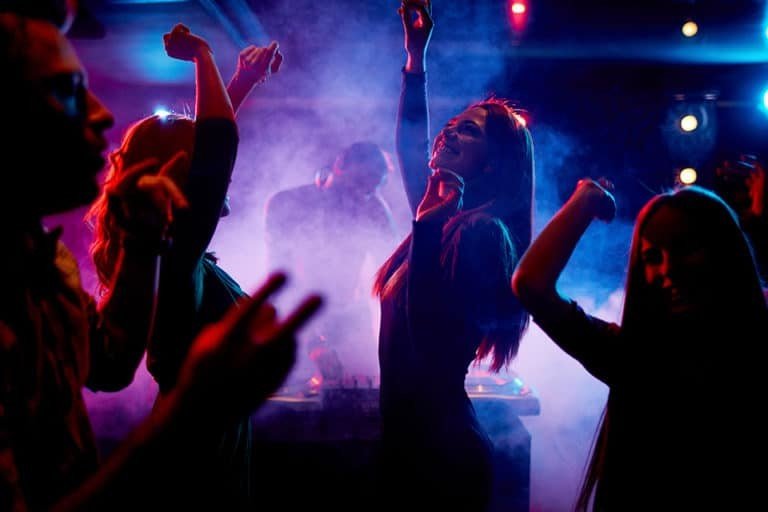 The Best Way How To Enjoy
The Barcelona Nightlife, Tips
&

Tricks
Introduction
Barcelona is a tourist place with many beautiful monuments, architectural wonders, beautiful cathedrals and the beach. A tourist goes to this place to enjoy the mix of culture, tradition and ancient impact on modern civilization. After all the traveling, sightseeing and walking you need a place to relax and enjoy the evening. However, in Barcelona, the city starts to shine in nighttime too. You will become night owl if you stay there for too long. It is just an expression, which people use to describe the culture and nightlife of this city. Many people believe it is better not to drink when you are on a tour. However, few people believe in sightseeing in the day and drinking in the night. However, Barcelona nightlife has much more to it. You can enjoy fresh music, traditional Barcelona juice, dance party and many more things. In this article, we will take you to different places, where you can find out the best way how to enjoy the Barcelona nightlife with tips & tricks to enjoy it.
1. Port Olympic
This place is lit in the nighttime. Many people from all around the city come to the port. You can enjoy many boats with full of lights on it. These boats will organize parties for people of the city. If you want, you can opt for the boat parties.
2. El Boo
If you want to enjoy the night on the beach then you can go to the El Boo. The place is dark but you will see lights, bonfire, and candles all over the place. The place looks like a painting of black, yellow and orange.
3. Tours and the Crawl
If you are not sure about the Barcelona nightlife then you can sign up for tors and the crawl. The groups will take you to different parties or night hangout places of your choice. If it is weekend then you can crawl into too many private parties as well.
4. Las Ramblas
Just an amazing place for the nightlife. If you are a newbie then you need to go to this place if you don't know what to do in Barcelona. It is calm and more subtle. You will not find any difficulties. There are many restaurants near this place. You can enjoy the food and drink your favorite cocktail at the cocktail bar.
5. El Born
This is another nightlife place in the city. However, it is not that good to the tourist for obvious reason like culture and tradition. That does not mean you do not fit here. If you like, the atmosphere you can go there, as you will find many night owls, bars, restaurants and coffee shops.
6. Eixample
This place covers 20 percent of the city. You will like this place too. If you want to have a peaceful night then you can go to this place. However, there is no guarantee that the place will be less crowded. You can enjoy the Coco Vail Beer Hall in the city. In this place, you will see American way of the cocktail party.
7. Gothic Quarter
This place is just buzzing no matter what time is on your clock. In this place, you will find many pubs, bars, and outdoor stages. Many of these pubs and the bars are either Irish style serving or British style serving. Plaza Real place is center of attraction as well.
8. Raval
If you want to go to Las Ramblas then go to the Raval to enjoy the Barcelona nightlife, as they are either side of each other. The suave Marmalade is very famous in these parts of the city. You can enjoy the mid-week parties and events as well.
9. Sandemans New Europe
This place is a combination of everything. If you want t, you can book your tour of Barcelona city in this place. You can drink and enjoy the tour. The also offers free tours to its customers, which very nice and refreshing. It is very near to metro exit.
10. Collage Art and Cocktail Social Clubs
This is a decent place. It looks a little bit small from inside. However, they offer all kinds of drinks, cocktails and club services to you. The place is good with good staff on the counter. Barcelona nightlife also includes places like these from other big places.
11. Touch Music Karaoke
Many of the people from all around the world prefer music and karaoke bars for the nightlife enjoyment. You can go to this place to enjoy the music along with the cocktails, gin, tonic and many more things. This karaoke bar is famous in the city of Barcelona.
12. Solange Cocktails and the Luxury Spirits
If you are one of those tourists, who want to spend more money on their night out, then you should consider luxury spirits and cocktail bars. You will feel like a James Bond because the place has that kind of feel inside it.
13. Flamenco Night at Tablao Cordobes
You can enjoy the performance of biggest flamenco dancers from all around the world. If you have not seen the dance in your life then you can opt-in for the night at the Tablao Cordobes.
14. Poble Sec
Poble Sec or the dry town is another great place to spend the night. The nightlife of Barcelona has so much of importance here with underground bars, cocktail parties, and many more things.
Thank you for reading our blog post about find out the best way how to enjoy the Barcelona nightlife with tips & tricks, don't forget to come back for more interesting information and facts about our beautiful city.